Hair Heroes Hairdressing Scholarship
Welcome To The Hair Heroes Scholarship
DCI Education is not just about great hair education – we're about supporting great people.
Creating a supportive and innovative environment is always top of mind for DCI, both in our hair community and beyond. That is why we have launched the Hair Heroes scholarship, to support the next generation of Australian hairdressers.
The Hair Hero's Scholarship is designed to honour and celebrate the life of past hairdressing legends –  Dennis Langford, Sharon Maher, Frank Burgemeestre and Gino Fossano.
We've seen first-hand how good hair education can transform the lives of a hairdresser. DCI is proud to educate 1000's of hair professionals yearly, and we are thrilled to be able to help invest and support in the future of our hairdressing industry.
Read about the DCI Hair Heroes below as well as how to enter.
Dennis, brought Toni & Guy to Australia. He was a compassionate leader and a believer in the potential of people. Always acting with integrity and respect, he had an immeasurable effect on many from all corners of our industry. Dennis was responsible for educating and training some of the most talented hairdressers in Australia, as well as overseas, and was renowned globally for his work on stage – presenting countless creative, entertaining and educational shows and seminars.
He was an absolute giant of a man! Dennis built a platform for so many of us who walked the road that he so powerfully "lit" and was my mentor – Dario Cotroneo.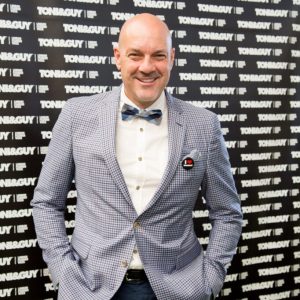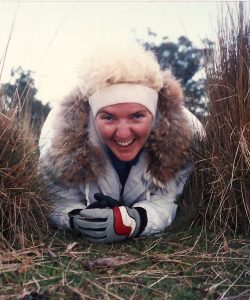 Sharon was a force creatively and as a business owner of Synergy Hairdressing in Sydney in the 90's. She was a driven editorial hairstylist, with her works regularly featuring in fashion and beauty magazines such as Harper's Bazaar and Vogue.
She was named Australian Hairdresser of the year in 1995. Her hair work was organic and fresh, and her images were always at the forefront of our industry.
Sharon had the most unique and caring personality which is no wonder why she attracted and trained some of Australia's best hairdressers. She was a powerhouse!
Gino was the life of the party and salon. His incredible work ethic and desire to serve people in hairdressing was truly inspiring. Gino started hairdressing in 1978. He opened Portfolio Hair in Sydney's northern beaches 1983 and years later the salon grew to 25 staff.
Gino was always positive and driven and "No" didn't exist in his vocabulary. Everything was possible. He was a real force in hairdressing over the years. He was always willing to fit clients in even if it meant staying back late. Leading by example he always attracted the most passionate hairdressers and cared for his team like he did his family, they always felt part of his life. When you were in Gino's presence you felt his affection for life.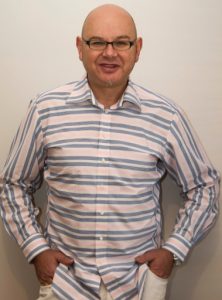 Frank moved from Perth to Melbourne in the early sixties. Frank did his apprenticeship with a master cutter from London. Frank furthered his hairdressing education at Vidal Sassoon's and Trevor Sorbie in London, Mod's Hair and Jacques Dessange in Paris, Aldo Coppola in Milan and John Sahag in New York.
Frank had the ability to mesh techniques of English hairdressing with the sensuality of European hairdressing, thus developing his own cutting techniques and his own salon brand EFBEE  in Melbourne, Sydney and Perth. He worked with companies such as L'Oreal, Goldwell and Aveda, who contracted Frank to provide training and demonstrations at national and international events.
Frank is the reason I got into hairdressing. In 1989, my father would not allow my 2 older sisters, who were hairdressers at the time, to go to a hairdressing seminar. My sisters begged me to go with them. So, at 14, I rather reluctantly escorted them to the seminar.
Frank was presenting the seminar. I was inspired by the way he transformed his models, it was magical. This moment was when I considered to become a hairdresser. As we were heading home that night, I asked my sister's boss for a job and from that time onwards I started my career in hairdressing. Thank you, Frank!
Hairdressing Scholarship Details
The selected applicant will win a spot on either  the DCI Mentor or the DCI Elevate Programs in their city. The DCI Programs consists of 10 x 3 hour workshops, based 1 per month, learning precise and expensive cutting techniques, starting in February through to November.
Total value $2600.
See link to the DCI Elevate Program or Mentor Program to better understand what you will be involved in should you be selected.
How To Enter INFO
Enter HERE
2024 Scholarship entries must be submitted prior to December 15th 2023