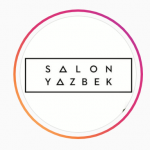 Salon Yazbek
Hi Dario, Thank you very much for your time last Tuesday. I really appreciate all the knowledge that you shared. There has been an obvious shift in the salon with the teams approach in how they greet their guests throughout the consultation.
Thank you very much for following up with the below items and attached menus, it is great that you openly share your knowledge to elevate our industry. The team and I are very grateful. Much love and respect.
Nathan Yazbek
Thank you very much for this Dario… it was an absolute pleasure to have you as our educator.. keep being great 
Gemma Loughran Salon Yazbek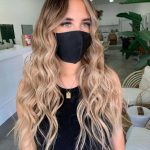 Little Hair Boutique
littlehairboutique: Thank you for a fabulous day! We can't wait to have you back!
hairbyjaicollins: Thankyou for today it was amazing!!
hairbyleahmonte: Thank you so much! Loved it! Feeling so inspired and energised ❤️
hairbyshanaebramstedt: Cannot thank you enough for today!! Learnt so much ??
jemmav28: U r truly an inspiration your positivity was infectious and I loved the humour can't wait for your next visit ?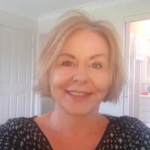 Dympna Maslin - Hairdresser
I just wanted to extend my enormous gratitude and highlight how impressed l am by your kindness!
I am glued to this education library when ever l get a free time and l fully intend on purchasing access, to ensure life time membership!
I have returned to the hair industry after a long break and as a mature stylist l really needed education.
So imagine my surprise and happiness when l heard you were making this AMAZING offer .
l am star struck by not only your skill and Creativity,  but moreover your humility!
From the bottom if my heart Thank You !!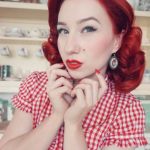 Michelle M - Cherry Bomb Parlour Perth
Feeling grateful for this guy @dario_hairstylist for teaching not only 10 AMA-zing haircuts but also teaching me life lessons. I spent 30 hours this year in this classroom learning not only technical skills but how to communicate on a better level, FEEL what I am doing & how important music is to our ability to perform, too! Which is why I really love to provide music that is always easy listening, uplifting, fun, catchy & most of all pre 1990's (unless of course, it's a revamp of something of bygone eras) ⁠
⁠In that classroom I was the oldest with, I think, the LEAST experience in these cutting edge techniques. ☺️? There were some really young humans there and some really highly experienced humans too that I was in complete awe of. ??I was really out of my comfort zone – TOTALLY! ? But that was ok. That is what I was there for. To learn something new & exciting to bring back to the salon. But what I didn't bargain for was all the life skills I took away with me. So without rambling too much, I am grateful for this years training.?? It was worth every cent. (and it was a lot of cents, too!) ⁠
⁠It so important for us as hairdressers to be able to not only provide a skill that is perfectly honed, but also to be able to interpret & communicate that skill to you. And this is why we continually invest in ourselves, training constantly & improving our skills. Not just for ourselves, but for you!  ???⁠
So Thank you Dario for Everything! ???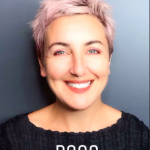 Jo - Hair Art Perth
Can I firstly just say 'Thankyou"
Dario's class has given Trinity confidence and strategy's to perform great hair cuts!She has grown in mind and has become a more positive and mature stylist!
Her skills have developed and she now understands how to tackle individual heads with ease!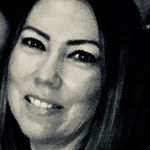 Dannyelle M - James Duffy Salon
Thank you Dario. I can not describe how I am feeling today. My mind and body are buzzing with oxygen… I am so inspired by you. What an amazing talented, dynamic and humble person you are. It's like the universe sent us to be there, not only did I get so much as a professional hairdresser technically… I got so much in so many other ways that I'm sooooo thankful for. What a wonderful gift from our boss to be given such an amazing opportunity!! xx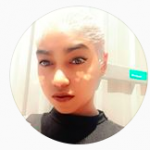 Aprina G - Rokk Ebony Melbourne
Firstly BIG thank you to Mark Rippon for giving the opportunity to train with Dario Cotroneo. Had the best time with him and he talked about self love, self care, ego and how to love what you do and to be conscious all the time and clientele.  The hair cut we did was a LOB and a Tear Drop Bob. It was amazing to see difference between both haircuts and also how to make straight line merge with curve.
Guys he is so amazing, he gave so much love and attention to us where it felt so intense but we left with big smiles and joy because it felt great. Thank you DCI Education for this opportunity.
Oscar H - Elysium Hair
I'd like to share my experience of having DCI Education in our salon last week to present on consultations. Aside from the goal of taking the fear and anxiety out of consultations I didn't know what to expect from this training. What I can say is that I was super impressed with the content and delivery of the session. Dario Cotroneo HairStylist has obviously researched the area of consultations and human behaviour heavily and he has drawn on his extensive experience and unique consultation style to approach the consultation from a new perspective – and one that can yield transformative results. I recommend any hairdresser and salon owner to attend this class – not only will it be a springboard for you to take your consultations to another level, but it is also a captivating insight into why people behave the way they do. Highly recommended – thanks DCI Education.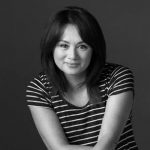 Sandy Chong - CEO AHC
Completely agree Oscar Henderson. Every stylist, colourist and apprentice should attend this presentation, even if you have trained with Dario Cotroneo before.Consultation is a challenge. We think we get it right. But more often we don't. Agreeing on a brief and being 100% sure that you are both understanding the same message is not just a skill but a procedure that Dario has perfected. His techniques are unique. No one covers how he does this. Traditional methods are dated and are basic. His consultation technique is professional and allows your client to know this immediately.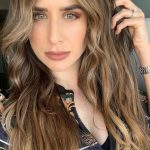 Kristen M
Mentor Program – Loved Everything! It's not just a cutting course it's much MUCH more I've enjoyed every lesson every month more than the previous month. Thank you Dario!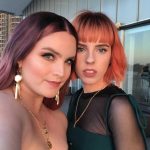 Brittany Pearl Baker - Senior Stylist
A cheeky snap from@dario_hairstylists Consultation Seminar last week in Brisbane. The philosophy that Dario shared has really enhanced my perspective as a young stylist….. Thank you for sharing your knowledge in a way that connects so genuinely to our industry. Game Changing! Can't wait for more to come xxxx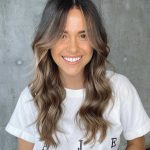 Jodi Nicholson - Director The New Black Industries
Dimitee is on a High!! Thank you so much for inspiring and helping her develop amazing cutting skills early in her career…. Dim had a great time!
You will be seeing a lot more New Black babies!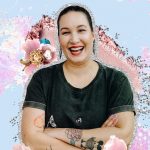 Mia De Vries - Salon Owner Fox And The Hair
Thank you so much for the much need energy boost you brought to the salon! It was such an amazing class and we are all super motivated and inspired after this evening! Can't wait to bust out our new found skills on the floor! Thanks again xx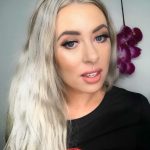 Kyanne Bismarck - Hairdresser
I love my mentor course, Dario's wealth of knowledge and passion makes the classes feel like you are developing as a person, not only as a hairdresser!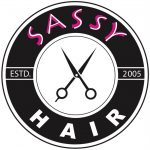 Daniel Allen and Rebecca Guymer - Sassy Hair Canberra
We have just signed up for our fourth year of DCI Education's Mentoring Program. We have found the foundation behind DCI–heart, head and humour to be so adequately true. The love and passion that Dario displays for what he does is second to none. Dario delivers education in a way that our staff can so easily associate with. His message is clear, meaning their results are easily achieved. He has a drive, tenacity and charisma that we have not seen before in this setting.
Our staff love Dario and what DCI Education stands for. They look forward to the challenges he presents each month and appreciate his guidance, helping them to achieve what they would have once believed to be impossible. From apprentices to advanced stylists, our staff have laughed a lot, been frustrated and angry and maybe even cried—but with the support of Dario have broken through their own barriers and have come out as stars, shining bright.
We have seen them grow tremendously not only in skill, but in confidence. The passion they now exude has helped us to transform our business and this is all due to the teachings that Dario instils.
Nothing is ever too hard for DCI Education. They have always worked with us to fit our needs. Veronica's organisational skills behind the scenes are exemplary. Without her turning those wheels, DCI could not be what it is today. The matching of both Dario and Veronica's skillset are a match made in heaven.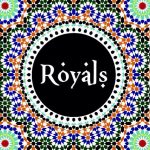 Linda - Hairdresser Royals Hair Salon
THANK YOU to DCI education. It's made me Royals top stylist on the floor. My boss is blown away with my improvement. My clients think I'm a miracle worker. They say they can't stop talking about how happy they are with their hair. I'm so excited to share to my team these gifts you have shared in your education. Big thank you.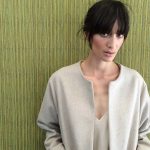 Candace Colenz - Ryder Salon
There really is nothing more AMAZING than walking out of a 3 hour seminar and not thinking it was a waste of time BUT being grateful for the truth and words spoken from a genuine human in the hair game and tonight made me realise again, why I do what I do and LOVE it and want to be even better at it and GROW….( This aint a yarn it's a REAL TALK!!!). Every day we must remind ourselves of why we are here .., and if we forget do something that refreshes ya memory.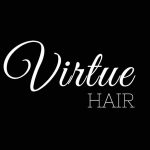 Jackie Dyer - Virtue Hair
Dario, Veronica  A very BIG THANK YOU for an awesome evening. You Dario have a wonderful gift a brilliant human with a beautiful soul. Inspired we are????? loved it!  the gals from Virtue Hair, Jac, Chloe & Heidi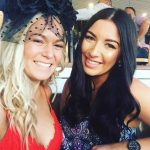 Claire Denison - Hairdresser
I can't speak highly enough of this class I feel like I'm walking away with more confidence, Dario is a breath of fresh air in a very demanding industry.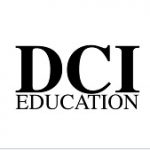 Michael – Hairdresser
Thanks so much Veronica and Dario. The feedback was awesome. I had such a great time. I know it's a couple days overdue but I will be working on my 'homework' and I'll send Dario the pics to look at, at his leisure. I really felt like I gained a lot about various things but in particular remembering to refresh your mind throughout the day. Start again. It's too easy to get caught up and let one thing drag to the next appointment. I absolutely loved Dario's approach and found him not only witty intelligent and super funny, but firm.   I relate to that. Thanks so much for the opportunity and of course coming to Adelaide. I understand it's a difficult market to catch and I feel grateful at this stage to be a part of it. Especially giving up his Sunday.  It's been a few years that I have wanted to meet and learn from him and I'm glad I had a little opportunity.  Amaze-ballz ✔ Thank you again.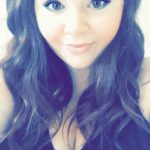 Karlie Terase - Hairdresser
Best cutting course I learnt so much about myself Dario is amazing 
 thank you for 2 great days x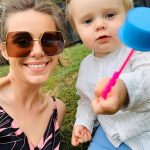 Stephanie Furlong - National Education Manager Redken 5th Avenue NYC
Hi Dario, Thank you very much for your powerful class last Sunday. Our artistic team got so much inspiration from you and took some very valuable key learnings away. I thoroughly enjoyed the day, and LOVED the cutting techniques! We finished up the last two days referencing back to your quotes, and continued to INSPIRE INNOVATE AND LEARN! Until next time…..  Steph, Mana & Mike 🙂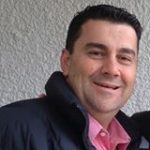 Chris Tsokos - Salon Owner Edge Studio
Thanks Dario, Jordan came back into the salon absolutely pumped and ready to take on the world. You are an absolute champion.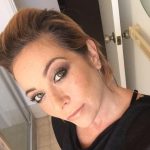 Katie Wilson - Hairdresser
Went to a consultation seminar last night and it wasn't what I was expecting at all. I'm only a first year apprentice so not really ready to up my consultation techniques yet but I'm so glad I went. I walked away with a much more positive and confident attitude towards not only my journey as a stylist but also as a person and was reminded that understanding people allows you to take control of your world and make a positive change in other peoples lives. Thank you so much for tweaking my perception of myself and people around me and giving me the tools to make me a better person and successful artist.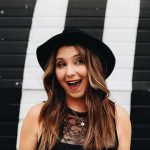 Dayna D - Hairdresser New York
Hi Dario! You know, I figured I would give us one more good laugh to hold us over until October. I tried so hard not to mess it up! Thank you doesn't even begin to express my gratitude for all of your guidance and patience. It was truly life altering. Thank you once again for all of your time.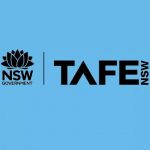 Jenelle Charlton - Head Teacher Hairdressing Tafe Wollongong
I would like to thank you for your presentation at Wollongong TAFE yesterday , I have had all the students and attending teachers express to me how fantastic and inspiring  you were .  I apologise for not introducing myself to you , but I did not want to interrupt  you during your talk  and then of course how can we forget the " Bomb  Scare " … and even during this time when I was talking to the teachers you still managed to literally " kick goals " on the football field  while waiting for clearance from authorities .  What a great introduction to Wollongong that I hope does not deter you from returning. You are always welcome and hoping to have another  opportunity  for our teachers and students in the near future.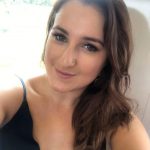 Shani Ostler - Hairdresser
Liked how hands on it was and Dario was really good at explaining and showing you how to do the techniques. All round it was a great experience I can't wait for next month!" Mentor program
Emily Roberts - Hairdresser
The fact that I could ask any question and it wouldn't be looked on as stupid – Dario was very accepting of everyone and all different levels and the way he taught was 100% with a loving spirit.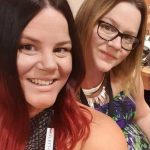 Amanda Gam - Hairdresser
The hands on help! It was so great to be able to ask questions, to understand why I'm doing things the way im doing them 🙂 and just the little tips.. how to hold scissors to persuade the hair. I loved everything!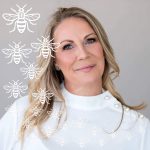 Claire Carroll - Hairdresser
Learning new techniques that I won't learn anywhere else. Also, learning how to talk to your clients, to make them confident in a haircut and give them a haircut they have never seen before. Thank you Dario I love coming to each class.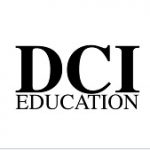 Emily Roughead - Hairdresser
The feeling when I finish my haircut in your class Dario gives me a real sense of accomplishment.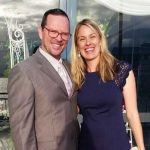 Adrian V - Busby Hair
Mate just got home after your gig. Was truly amazing.  Just fantastic to see you as the guy we knew you would be back at young style council. You'll be seeing more of me at your seminars my friend.  Cheers.  Adrian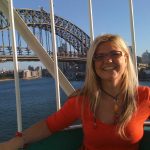 Marie France - Marie France Group
Hi  Dario. Congratulations for yesterdays talk. The path you are on in is promising and beautiful. I have noticed a huge positive change in you and the message you portray. I am amazed about the person you have become over the 20 years that I have known you. I can see more humility, empathy and kindness flowing through you. It must feel much more peaceful for you to BE connected with self and others. I loved you using the word Oneness, because that is who we are. It takes lots of courage and awareness to wake us all up to this fact. Thank you again for sharing.  Marie-France x
Emily - Rokk Ebony Salon
Thank you again so much for coming into our home, sharing your knowledge, kindness and beautiful soul. Your energy is incredible and I was so inspired as a manager and mother and by everything you had to share. It just re-iterated everything we believe in and where we want to continue to go as a company. So thank you for being so generous, giving us access to your mentor program and all of the info to the courses. I also look forward to listening to your podcasts. I look forward to the next time we will meet again. Have a great weekend.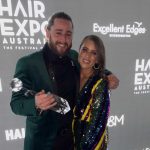 Tom White - Rubi Hair
Dario is a legend!! One of the best educators Australia has ever had!! Kick-started my career!